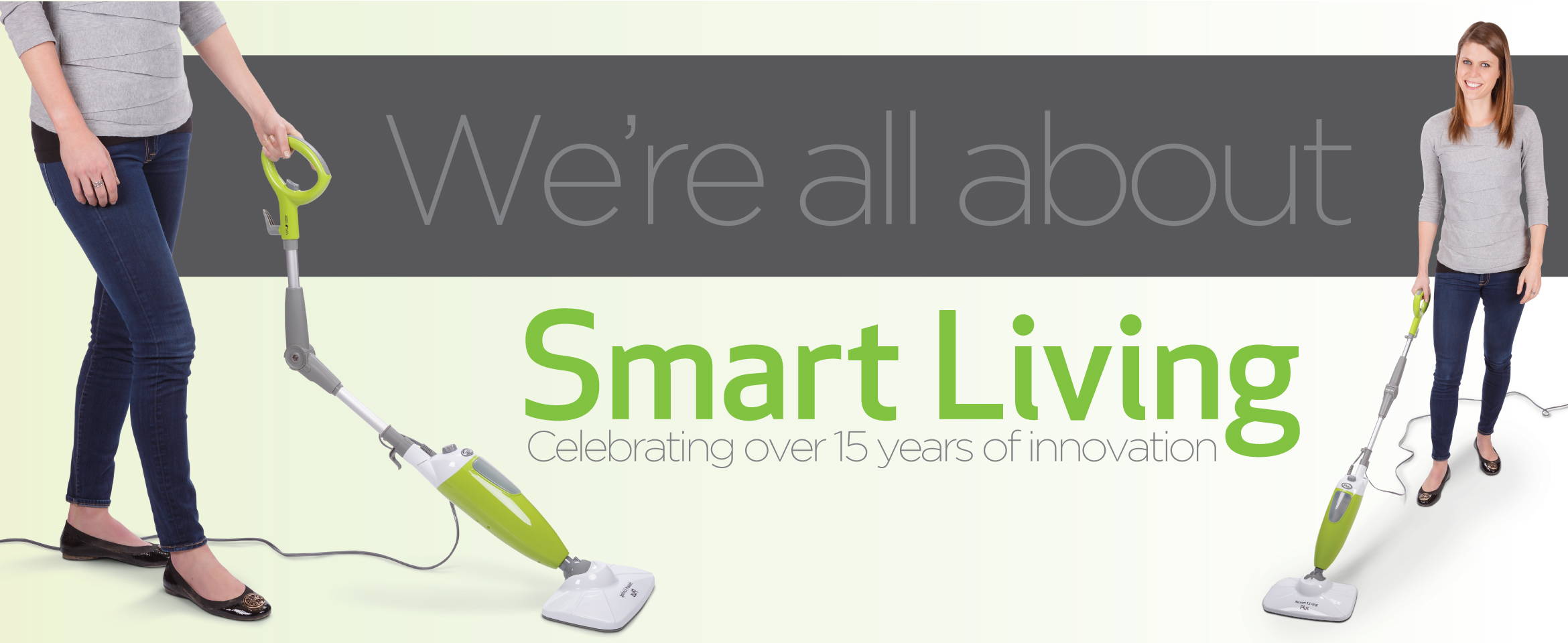 LIVE BETTER. WE'LL SHOW YOU HOW.
As many of our loyal customers and fans know, Ocean Sales came on the show scene in the early 1980s, offering a DIY Paint Kit that revolutionized the way many still paint their homes and projects today!
Over the years, we grew leaps and bounds, and as a result were able to start customizing products specifically tailored to our customer's needs. It was, and continues to be, our goal to bring unique, quality home and lifestyle solutions to YOU!
One of our collections, we began to introduce in the 2000s, was the Smart Living line of products. An in-house brand (don't be fooled by imitations), Smart Living has brought several signature products to market, including our Eye Massager, Photo Gallery Kit, Ceramic Cookware, Steam Jr. and the ever improving Smart Living Steam Mop Plus -- which we pride on being one of the very best Steam Mops available today!

GET CLEANING WITH STEAM!
In fact, our Steam Mop Plus has been sought after by large retail stores because of its cleaning power and exceptional features... BUT we're happy to offer it exclusively to you via consumer shows and our website. To learn more about this fan favorite, click here.
We'll admit, all of this talk about Smart Living makes our marketing team wonder what stellar product may be next? Hmm.... anything you'd like to see? Write us. We'd love to hear from you!
AND SEE YOU AT A SHOW SOON!